Compass, Inc. is an international facilities-based carrier serving commercial customers in the U.S., Canada and Eastern Europe.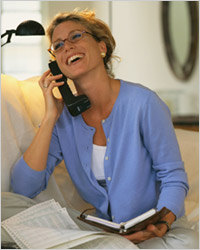 Compass, Inc. was founded in 1997 as a next generation long distance carrier with a mission to utilize new emerging technologies of Internet telephony. Compass's current effort is to build up our already successfully operating vast network of CISCO VoIP gateways which covers many of "difficult to reach" countries and regions. We operate this network ourselves or in alliances with the local companies. Our two main POPs in North America are conveniently located at 60 Hudson street in New York and 151 Front street in Toronto. It makes it easy to connect to our facilities for both American and Canadian customers.
We grow rapidly even in current hostile market conditions, because we do everything possible to expand our network and increase our traffic and profits, while keeping our costs low. We achieve this by outsourcing many of non-core functions to our subsidiaries in the third countries, which provides us with cheap workforce and ability for a true 24/7 traffic management and customer support.
We support all our operations by our proprietary billing and call management software, which we develop with one of our affiliate companies.